The Classical Rorschach
---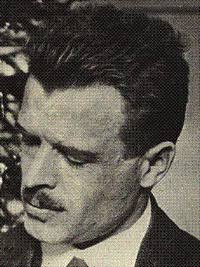 These pages are devoted to the presentation and promotion of the Rorschach method, concentrating on the way it has been practiced within the classical European tradition - from Hermann Rorschach himself in 1921, via Ewald Bohm in the 1950's, 1960's and 1970's, and to the contemporary workers in the Rorschach-Bohm tradition. You can here find basic information about Hermann Rorschach, about the different Rorschach traditions and the essential differences between them, and about the current scientific debate about the Rorschach test. There are also some links to other Web pages devoted to the Rorschach method.
The information on these pages has been carefully selected so that it can be made publicly available without interferring with the clinical and scientific use of the Rorschach test. Hence no specific information about the test procedure, about response categories and so on has been included, and of course no pictures of the Rorschach cards are shown. For expert discussions on specific Rorschach matters, you are referred to the closed discussion lists (see below).
The picture of Hermann Rorschach on this page is from H. Ellenberger, The Discovery of the Unconscious (Basic Books 1970). Reproduced with kind permission from Institut Henri Ellenberger, Paris.
---
Contents:
Who was Hermann Rorschach?

American schools - from Klopfer to Exner

Using the Rorschach method in patients with brain damage

Theoretical issues: Perceptual and cognitive processes in the Rorschach

Full texts and downloadable Rorschach stuff

Special report: Memories from the 5th ERA Congress

(Soon to appear!) Recent developments: The Rorschach method in the 21st century


HyperHermann

(my Classical Rorschach training program for Mac and Windows)
Version 1.2.2 (Swedish/English, for Mac only)
Version 1.4.2 for IBM/PC - trilingual, Swedish/English/Spanish

External links (Rorschach and related):

Pages maintained by Helge Malmgren. Latest update: February 21, 2013.

visits (counted by WebCounter, starting February 20, 2013)